DHS Class of 1964 celebrated its 55th Class reunion!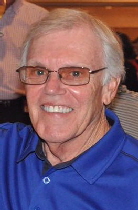 DHS Class of 1964 celebrated its 55th Class reunion on August 9, 2019! We all had a great time and looked younger than ever. The attached pictures under the Gallery 55 Tab will give you visuals of all the action celebrated during this special time together. CLICK HERE FOR EVENT DETAILS AND SCHEDULE
VIEW GALLERY 55 REUNION PICTURES
We would like to thank all of you for the positive comments and feedback in regards to our 55th reunion. It was great to see everyone and we hope all had a good time. Our committee met after the reunion and discussed some possible changes that might enhance the next meeting. We would like your input or suggestions that could help us with our planning.

We have decided to move the date from August to April due to the heat and humidity for everyone. Also, we will continue with 2 nights due to classmates that travel a long distance to be able to spend more time with friends. We would like to change meeting dates from every 5 years to 3 years, which will make our next reunion April 2022. We would continue going to Jerald's Vinson car museum for lunch on Saturday's but also offer some other activities that might interest you, such as playing golf on Par 3 course @ The Highlands, putting tournament or even Boccie Ball tournament.

Our committee enjoys trying to keep our class united as long as we can by helping to put together these reunions and making them as enjoyable for all that attend. We appreciate any suggestions or comments from class to help us plan for the next meeting.
We would appreciate returning of name badges for those of you who inadvertently went home with them. It would help us continue to keep costs down as much as possible... please mail to Mona Garcia Edwards, address below.

Thanks again for all the positive comments!

Contact any committee member:
Mail support donations to: Beverly C Reynolds, 2811 Peachtree Drive, Dothan, Al 36303
Contact one of our committee members if you have questions:

Our multi class reunion back in April 2017
2017 reunion pictures are on-line. Click to view 2017 Reunion Pictures.
Dear Classmates,

Our multi class reunion on April 29, 2017 was a blast with great fun for all attending. Everyone looked great and all appeared in good health and humor.
Some particulars about the events:

Saturday, April 28 from 6 pm to 10 pm at Jerry Seagars home

Saturday, April 29 from 6:30 pm to 11 pm at Landmark Park.

Heavy hors d'oeuvres, casual dress

Background music with late '50's and early '60's

Golf carts available for transporting from parking lot to Barn
Each class facilitator 1959 - 1964 was responsible for communicating the event to include mailing address for their classmates.

Jerry Seagars hosted the classes of '63 & '64 Friday night, April 28th, at his home beginning at 6:30 - 11:00 PM. Karaoke, Great oysters, and Bar B Que was enjoyed by all. Thanks, Jerry!

Our 50th Reunion Was Great!
CLICK HERE TO SEE some 50th REUNION PICTURES
The 50th. Class reunion was held August 1-2, 2014, at the Dothan Country Club. Friday night was a heavy hors'd oeuvres and a cash bar. Saturday night was a buffet and cash bar. The price for both nights for a single was $60.00 and for a couple, the cost was $120.00. For what we got this was a great price. If you attended you know it was fun and as usual classy. If you did not attend, you missed a lifetime special event and were missed.
The Strangers played 60's music for us on Saturday night, Dancing and memories were shared by everyone and we felt like one big happy family.
The reunion T shirt is superb. It shows a replica of the '64 Gargoyle cover.
Jerald Vinson held lunch for us at his place for Saturday. Some pictures have been posted, prior to receiving the official photos. ...it was a memorable event!
_____________________________________________________________________________
Time is passing quickly as we all get older. Remember, childhood friends are lifelong friends. Let's all make a conscientious effort to keep in touch and get together. Many of the email addresses we used for the last reunion are no longer valid. So please keep these and physical addresses up to date so we can stay in touch with you. Stay healthy and happy!

Send changes to: Sue Adkinson sue_adkinson@hotmail.com
or mail to 935 Keaton Pkwy, Ocoee FL 34761.

WANT TO BRING BACK THE SIXTIES? - CLICK HERE FOR A VIDEO
Dothan High School Class of 1964 held its 40th reunion on August 13-14, 2004. It was an outstanding success. If you missed this one, images and details remain posted here for your enjoyment. There is a lot happening in this classy group of friends and you are invited to add to the online content. Join us right now.

Whether you need to find an old classmate, or share some good memories, we have captured a lot here. At Dothan High School Class of 1964, our goal is to keep track of you and provide a way to keep in touch. Be sure to fill in the survey information web form updating your personal information for Reunion 45.

Browse this site for information about Dothan High School Class of 1964. Search for names using the search bar. If you have questions or would like to speak with your Class representative, please contact us.
SENIOR CLASS PICTURES from 1964 are Now Online
Reunion 2017 pictures are now online. Click to view 2017 Reunion Pictures.
Reunion Fifty pictures are now online. Click to view 50th Reunion Picture Gallery.
Reunion Forty-Five are also online. Click to view 45th Reunion Picture Gallery.
Reunion Forty pictures remain online. Click to view 40th Reunion Picture Gallery.
Did you know that you can view our 1964 yearbook at www.classmates.com ?