Dothan High School Class of 1964 hopes each of you enjoyed yourself at the 40th reunion and we look forward to seeing you at the
55th Class Reunion 1st Weekend in August 2019.
Thanks to those who faithfully attend the meetings
and work so hard to make your reunions a success.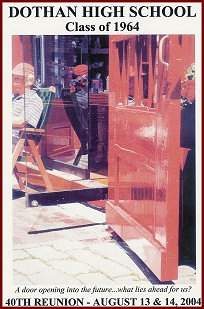 Beverly Clayton Reynolds
Marty Deal Casey
Sue Johnson Adkinson
Cindy Long Hudson
Angela Saad
Merylene Sailors Arnold
J. E. Saliba (Entertainment & Programs
Jerald and Annette Vinson
Bobby Hews, Denny McKinnon Bill Shealy
Bill & Bonnie Gunter, Ernie Lane, Gene & Sandra McGriff
Nancy Spann, Martha Still, Emily White Crespi
Lee Warren, Internet Site, Jimmy Dean, Music & Logos,
Jeanie Freeman Maddox, Handbook Art
Teamwork: We make it our responsibility to know you and keep up with your address and contact information. Please assist us in this effort. Any Volunteers would be appreciated and would be a real benefit to you and your classmates.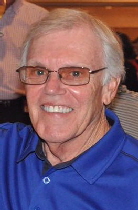 You Are Important to us and you can expect us to go an extra mile to keep up with our Dothan High School Class of 1964.
We need your help. We need your input.