If you missed our reunion, images and details of the event are posted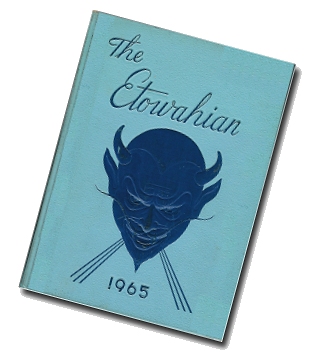 here for your enjoyment. There is a lot happening in this classy group of friends and you are invited to add to the on-line content. Join us.
Whether you need to find an old classmate, or share some good memories, we have captured a lot here. At Etowah High School Class of 1965, our goal is to keep track of you and provide a way to keep in touch. Be sure to fill in the survey information web form updating your personal information for Reunion 45.
Browse this site for information about Etowah High School Class of 1965. Search for names using the search bar. If you have questions or would like to speak with your Class representative, please contact us.
Pictures from Hurricane Katrina by Kenneth Quinn of his home and a survival adventure. click here
Click to view the seniors Picture Gallery.
Click image below for over the years class group pictures. We haven't changed at all! Ha!